The Sketchbook Project: Time Traveler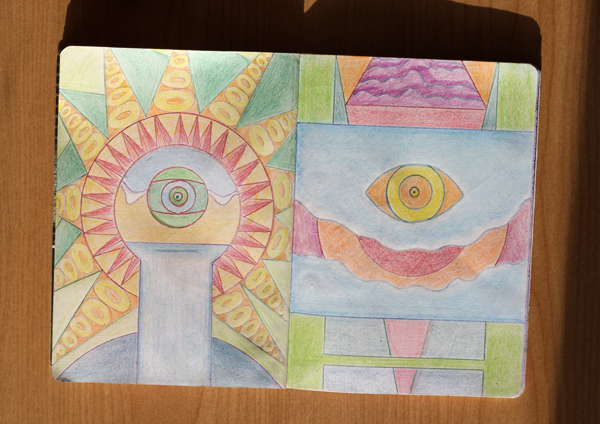 Finished sketchbook for Time Traveler theme, for the Brooklyn Art Library's 2012 The Sketchbook Project:
The Sketchbook Project is a constantly evolving library of artists' sketchbooks from across the globe. This year thousands of sketchbooks will be exhibited at art spaces in 14 cities. After the tour, they will join the collection of the Brooklyn Art Library and made available to the public seven days a week.
Progress photographs, sketch and colour phases:
Sketch:
Click
here
to see the final scanned sketchbook on Brooklyn Art Library website.
Project: The Sketchbook Project: Time Traveler