Everything We Are Is On The Line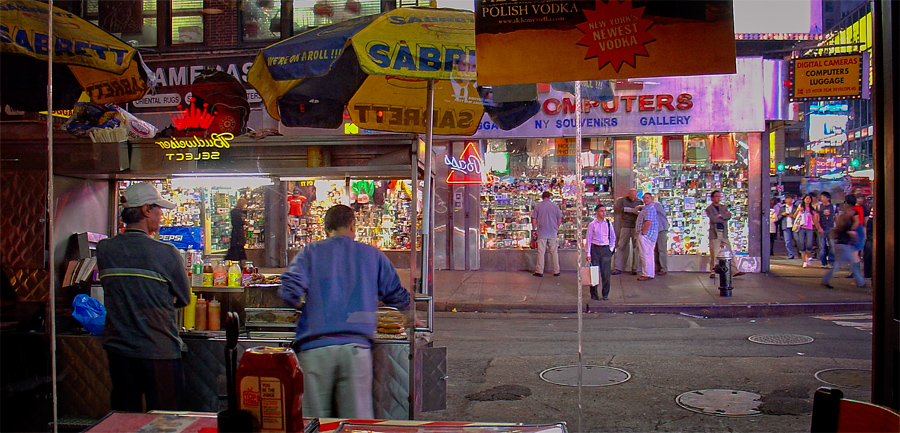 The appearance of SARS-CoV-2, a submicroscopic particle of genetic material contained in a protein coat, is by many orders of magnitude more than a rarely ever seen extraordinary feat of nature, and in turn its contagion effect on humanity, the Great Covid-19 Pandemic, is profoundly more than a monstrous historic event.
The SARS-CoV-2 virus and the COVID-19 pandemic are sweeping, waking nightmares humanity will struggle to wake from for a long time. For billions of men and women, the Great COVID-19 Pandemic is the nightmare of many lifetimes.
Every second that the SARS-CoV-2 virus continues to live not only does the Great Covid-19 Pandemic continue to hold the world's attention over a span of every moment, but also woefully affects the lives of billions of human beings at every level of society and of every race and nationality. Because of the Great Covid-19 Pandemic in less than one year the considerable global economic expansion, manufactured and serviced over centuries, has been destroyed. Substantial small to large and local to multinational businesses have permanently closed their doors. And significant numbers of families have been rocked to their foundations (lost loved family members, lost long-career employment, lost prized possessions… the list is endless). Because of the Great Covid-19 Pandemic the biggest, most costly efforts initiated anywhere ever before have driven governments and their citizenry to somehow slowdown contagion and to somehow resuscitate economies and to somehow kill the virus.
The SARS-CoV-2 virus marks the highest score of all viruses that have advanced at an alarming rate over the history of humankind. Living now with the burden of rapid contagion is an exhaustive task that requires an overturn of all of the variety of actions involved in our past, a re-think of the skills and habits we called upon our former daily personal and work lives. Such an undertaking, quite apart from going back to normal, is a living, morphing, often highly risky physical and mental performance. Therefore, we all have to be courageous human beings who are caught up in a common struggle far bigger than anything in humanity's evolution and who are now pulled apart by a force so small, invisible to the naked eye, that because it is beyond our control the underlying sense of doom is always in the back of our minds.
Thus on the verge of becoming a world in chaos, the Great Covid-19 Pandemic leaves us all waiting for some future miracle: Will a treatment(s) or a vaccine(s) work?
We watch scientist, epidemiologists, virologists, doctors, health-care nurses, presidents, prime ministers, governors, mayors, economists… embark on an worldwide effort to write the future as quickly as possible while at the same time attempt to (unsuccessfully) put behind the history of calamity, the history of chaos, the history of pandemics. In health care, government planning and economic stimulus the response to the Great Covid-19 Pandemic has been short of ideal. It is as if the race toward a grandiose finality that crowns an assertive show of human power, at the dawn of the decade, is like the passage of the first ship through a wide open ocean no one has ever dared to sail through before. The first voyage through uncharted waters. Will the future see these scientist, epidemiologists, virologists, doctors, health-care nurses, presidents, prime ministers, governors, mayors, economists… as the heroes that through constructive effort, intelligence, might and perhaps cleverness, defeat "The Great Covid-19 Pandemic"? Or will they be seen as the greatest failure of all time?
Only time will tell.
To live with what we do not know and with what we do know, to live with such at any given time and all of the time, we must constantly keep in mind that like all mortals in every age we have no sure way of telling how it will all turn out. Providence, chance, fate, as well as freewill, planning, doing, all play a huge role, as they always do. But in clearing away misconceptions, self-deceptions (large or small), desires and influences to determine our place in this world, we must also keep in mind that our path is along the precipice between inaction and action, which are potent factors that are constantly, endlessly, moving as invisible, indivisible laws that have no personality, no respect, no agenda other than to impress upon us small to large events that hunt us and force us to make choices to either cooperate or collide with other individuals or to cooperate or collide with community.
Like it or not, we are therefore all now forced to play a part in the unfoldment of the Great Covid-19 Pandemic. Its history written now, here, and not yesterday nor tomorrow. Its presence always a reminder that everything we are is on the line.